Associate
Tomohiro Yokota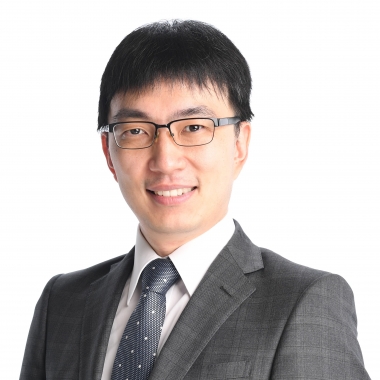 e-mailtomohiro.yokota@vl-tokyo.co.jp
Tomohiro was appointed as a judge in 2012. He started his career at the Tokyo District Court and was in charge of white collar crime cases, lay judge trials, as well as commercial and civil lawsuits as part of a three-judge-panel. After that, he was nominated by the Supreme Court of Japan to participate in the Japanese Government's Long-Term Overseas Fellowship Program. As part of that program he spent two years in the United States where he studied various subjects like evidence, complex litigation, constitutional law, and employment discrimination. He also studied U.S. litigation practices in U.S. courts. After returning to Japan, he moved to the Kitami branch of the Kushiro District and Family Court where he was responsible for general commercial and civil litigation trials; civil protection, enforcement, and bankruptcy cases; and for domestic relations cases. Tomohiro also worked at Abashiri branch of Kushiro District and Family Court as a chief judge and in charge of all kinds of cases including some bankruptcy cases.
Tomohiro then decided to change direction with his career path and was admitted as a Japanese attorney in April 2020. He was seconded to a major international consulting firm on a full-time basis and worked as the Head of the Employment Law Team from January 1, 2022 to June 30, 2022. During the secondment, he conducted internal investigations with the Compliance Team.
He is a member of the Dai-ichi Tokyo Bar Association. He received his LL.B. from the University of Tokyo in 2008, his J.D. from the University of Tokyo Graduate School for Law and Politics in 2010 and also completed studies at the Legal Research and Training Institute of the Supreme Court of Japan in 2011. He also completed an LL.M at Harvard Law School in 2016.
見出しテキストを入力してください
本文テキストを入力してください。本文テキストを入力してください。本文テキストを入力してください。本文テキストを入力してください。本文テキストを入力してください。本文テキストを入力してください。
本文テキストを入力してください。本文テキストを入力してください。本文テキストを入力してください。
本文テキストを入力してください。本文テキストを入力してください。本文テキストを入力してください。